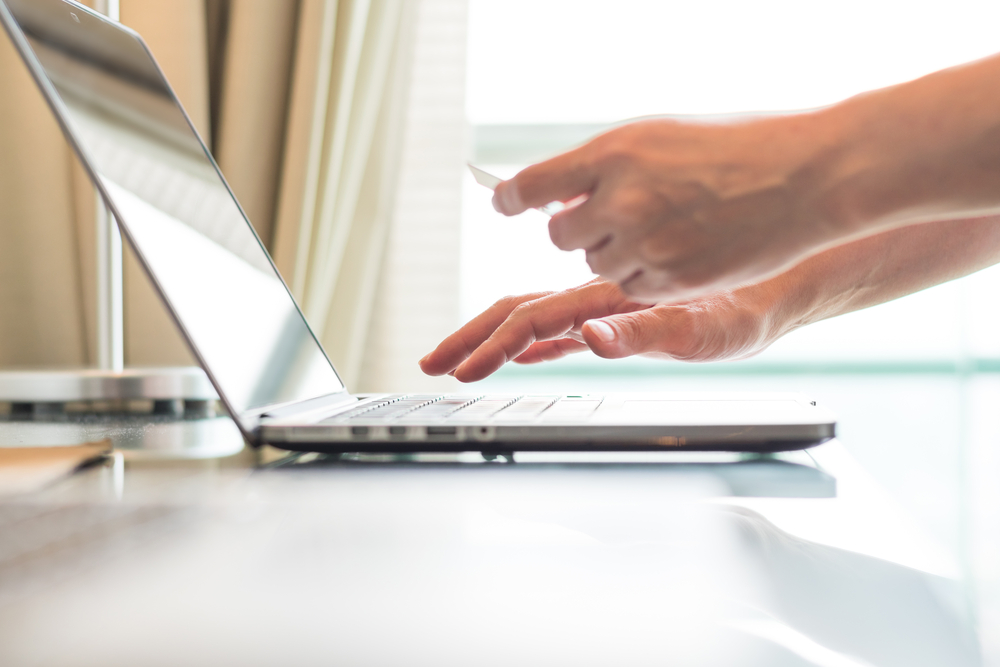 If money makes the world go around, as the saying goes, it's the financial experts at the helm who make it possible. According to statistics from the U.S. Department of Labor, employment of financial analysts is expected to increase 12 percent from 2014 to 2024, which is faster than the average across all industries [i]. Much of this employment, however, will be contingent on a series of new developments in the world of finance. New technology, changing regulations, and political and social concerns all stand to influence this profession [ii], but no matter what, it's safe to say that financial expertise will be in high demand for years to come.
Personal finance gets smarter
As with most industries, the core tenets of financial management have evolved rapidly over the past several years. As computers have gotten smaller, they have taken on new roles in everyone's lives, both professionally and personally. Meanwhile, the internet has connected these devices and their users in ways that were hardly imaginable a short time ago. This has caused some fundamental changes in the way people and businesses think about money.
Technological innovation has seeped into every corner of finance, making it difficult to categorize accurately. In recent years, analysts and journalists have coined the term "fintech," [iii] short for financial technology, to refer to a new crop of businesses looking to solve age-old business problems in new ways. While the category is new, fintech businesses are already firmly entrenched in banking, insurance, and investment sectors. Data cited by Business Insider estimated global fintech investment rose from $131 million in 2011 to $2.6 billion in 2015 [iii].
One of the most noticeable fintech developments for the average consumer has been in the banking and payments industry. Many consumers are now forgoing traditional brick-and-mortar banks and choosing to deposit their money in entirely online banks [iii]. These competitive offers are mostly made possible by the tradeoff that there are few or no retail branches, and all business is conducted online. Many of the biggest banks in the U.S. have begun following this lead, closing brick-and-mortar locations and expanding online services [iii].
The services people and companies rely on to send and receive cash are also increasingly moving online. PayPal, Venmo, and Square are just a few of the most popular fintech services that allow consumers to pay others through a mobile phone [iii]. Many businesses have adopted similar procedures, finding it easier to track and often cheaper than relying on paper checks or invoices.
Disruption from blockchain, automated advising
On the cutting edge of financial tech are developments like blockchain, which could usher in a new approach to financial and business management. Blockchain is a collection of computer algorithms allowing payments and information to be exchanged securely [v]. At present, its most well-known application is as a method of exchange for bitcoin, a currency used all over the world that is not regulated by a central bank or government [v]. While the short history of bitcoin has been tumultuous, financial experts predict its underlying blockchain technology could soon be used by a variety of businesses to make secure cash or data transfers [v]. Major corporations like IBM are already developing practical applications using this method [v].
The study and occupation of finance has long revolved around managing investments for corporations or individuals. But just like many other jobs, even this complex task is becoming automated. So-called "robo-advisors" are gaining traction in the financial world as a lower cost alternative to active investment management, according to CNBC [vi]. By using algorithms and crunching data from historical market performance, robo-advisors can make the routine financial decisions that concern the majority of people, like balancing a retirement fund between stocks and bonds [viii]. The principle of automated advising is worth understanding as it could significantly reduce the average advisor's workload, allowing him or her to focus on more important details [vi].
Regulatory changes
One of the most recent developments concerning government regulation of the U.S. finance industry was an executive order signed by President Donald Trump to roll back key provisions of the 2010 Dodd-Frank Wall Street Reform and Consumer Protection Act [vii].
One of the first provisions of Dodd-Frank to be targeted for removal is a rule concerning financial advisors who oversee retirement investment accounts [vii]. The rule required any financial advisor to act in their clients' best interests and avoid potential conflicts of interest [vii][ix].
The key to understanding the future of finance is examining how all these puzzle pieces fit together. By staying abreast of the latest global developments and remaining mindful of lessons from the past, financial professionals are best poised to weather economic storms.
Sources:
[i] https://www.bls.gov/ooh/business-and-financial/financial-analysts.htm
[ii] https://onlinebusiness.northeastern.edu/blog/innovation-in-finance-2014/
[iii] http://www.businessinsider.com/the-fintech-report-2016-financial-industry-trends-and-investment-2016-12
[iv] http://www.pewglobal.org/interactives/remittance-map/
[v] http://www.ibm.com/blockchain/what-is-blockchain.html
[vi] http://www.cnbc.com/2016/09/07/returns-vary-widely-for-robo-advisors-with-similar-risk.html
[vii] http://www.marketwatch.com/story/trump-administration-plans-to-scale-back-dodd-frank-law-2017-02-03?link=MW_latest_news
[viii] http://www.investopedia.com/terms/r/roboadvisor-roboadviser.asp and http://www.businessinsider.com/what-are-robo-advisors-robo-advice-2016-3
[ix] http://www.cnbc.com/2017/02/03/trump-to-delay-rule-requiring-retirement-advisers-to-avoid-conflicts-official.html