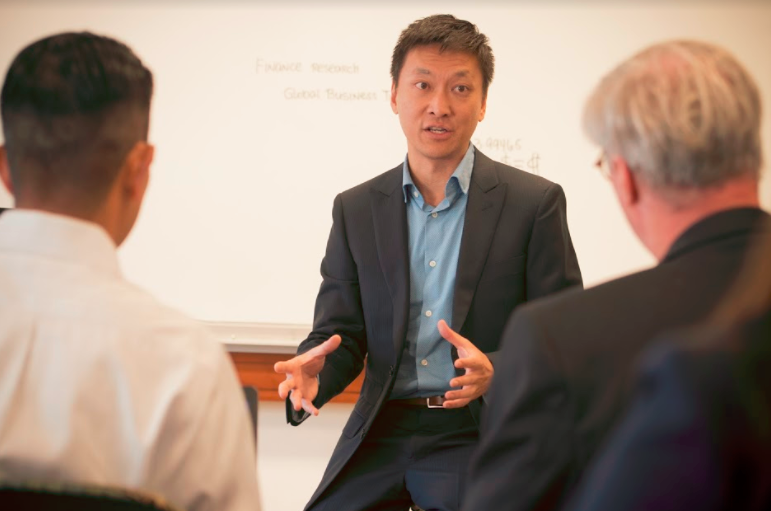 Starting a business can be hard but rewarding work. After bringing your ideas to the American market, many business owners begin eyeing the next challenge: opening up to an international market.
While going global might seem like a natural next step for some entrepreneurs, it's not without its challenges. In fact, many of the hurdles business leaders must clear in an American market are amplified by differences in cultures, language, currency, resources and more when expanding to a new country.
That said, there are plenty of businessmen and women who have enjoyed success in reaching over international borders and bringing their products and services to new audiences overseas. At the same time, there are plenty who have failed at this endeavor. Luckily, entrepreneurs today can learn from the mistakes and achievements of those who came before them. Here are some tips to finding success in the global marketplace:
Understand your legal responsibilities
Opening a business always has a legal component. You need to properly register your business and make sure you're following all applicable laws. This can be a challenge in the U.S. alone, but moving overseas means you're opening up to a whole new set of rules. The Young Entrepreneur Council suggested in an article for Forbes that business owners seek out local representation to make sure they're acting according to that nation's business laws.
While hiring legal help can be incredibly beneficial, it's also a good idea to be educated on the subject as well so you can understand the moves you must make to be successful in a new market. Students in Northeastern University's Online MBA program learn about these concepts in classes such as "Managing the Global Enterprise," where legal and political differences between the U.S. and other nations are discussed, as well as international trade and international ethical distinctions, among other topics.
One example of a legal difference in international markets is labeling requirements, Business News Daily reported. This may seem like a relatively small component of your business at first, but the changes in packaging and labeling can have a significant impact on your business costs in that market, and failing to comply with these laws could result in penalties.
In the U.S., instructions and other literature associated with a product need to be in English and in some cases Spanish. But in other countries, there are multiple language requirements that must be met. For example, you may find your single-language instruction manual may grow to display as many as two dozen languages.
Become familiar with international business customs
In the U.S., business decisions are made fairly quickly. This rapid pace is not reflected in all international markets, according to Business News Daily. When you're used to sprinting through meetings, deals and contracts, it can be hard for American business leaders to slow down for their international connections. But this is a shift entrepreneurs who have their eyes set on international markets must make.
Going too fast could be seen as impatience or rudeness, which could negatively impact your long-term goals. Instead, follow the international professionals' leads and take your time. You'll probably need to meet on several occasions before earning their trust, but in the end, your efforts may pay off.
Of course, not every country operates in the same way, Joseph Paris, Jr., founder of the Operational Excellence Society and chairman of business consulting firm XONITEK, pointed out.
"… In northern Europe, there is far less 'chit-chat,' and you might feel that the party is being blunt to the point of rudeness—this is not the case," Paris explained. "In southern Europe, there is a lot of personal conversation and activity before business issues are addressed, and cutting to the chase is seen as being impatient."
Research your audience
There are countless influences that affect how a person perceives a product. In countries with emphases on different traditions and values, consumers are likely to view your business in a more diverse light than your customers at home. It's important to understand how your products or services will be regarded when you open up shop in a new nation.
One initial step would be to determine if another company similar to yours is already operating in that nation, and whether it's doing well. Determine what factors are affecting that company's successes or failures. If you find there's no one else offering the same business model as you are, this is both an opportunity and a challenge, Entrepreneur pointed out. It's an opportunity because, if your business takes off in this new market, many of your new customers will associate your product with your brand. When another company enters the market with a similar business model, they'll only be following in your footsteps.
On the other hand, this is a challenge for several reasons. First off, if you're pioneering the concept, it means you'll have to learn quickly with little to no prior knowledge. Next, you'll likely have to invest in consumer education to help your new market understand the benefits of your product.
Many businesses find they need to adjust their model slightly to appeal to a new audience. This doesn't mean scrapping your business model and starting from scratch. It simply means making a few changes that will reflect the cultural norms in that area. For example, according to Business Insider, international McDonald's locations offers:
The Veg Pizza McPuff in India to appeal to a large number of vegetarian customers
Gazpacho in Spain to highlight a local favorite
A selection of desserts in France to reflect selections in a traditional French bakery, such as macaroons
These dishes don't always fare well in the U.S.—the Chicken McDo with McSpaghetti is a hit in the Philippines but failed quickly stateside—just as some American favorites aren't always enjoyed or even culturally appropriate in other countries.
Conducting secondary research on local preferences and customs is a good place to start, but it's not enough. YEC wrote in Forbes that conducting focus groups is an excellent way to gather first-hand knowledge of your potential future customer base. Focus groups, surveys and trial runs may all work to your advantage.
Understanding your international customer base will also help guide your marketing tactics. It's crucial that you understand all aspects of your new market as one misstep runs the risk of offending your new audience. Northeastern's Online MBA course "International Marketing" will give students information about how to create a unique marketing plan in a new environment, taking into account such factors as local politics, culture and the economy.
An Online MBA can prepare entrepreneurs for an international business environment
There are many factors to consider when expanding your business to span international borders. Doing your due diligence is critical to finding success in a new country. Earning your Master of Business Administration can point you in the right direction and provide the resources you need to succeed in your future business endeavors. To learn more about Northeastern University's Online MBA program, reach out to an enrollment advisor
Recommended Readings
3 Hot Business Management Trends Shaping The Business World
8 Tips to Become a Finance and Business Thought Leader
Northeastern University Online MBA Program